Panama's coastline stretches for hundreds of kilometers along the Pacific Ocean with over a thousand islands just offshore. The beaches can vary greatly depending on the area. Some have soft white sand and border calm turquoise water that is perfect for swimming. Others have grey or black sand and are served by routine swells that lure international surfers.
Pearl Islands
Comprised of ninety islands and countless unnamed islets, the Pearl Islands are set off Panama's Pacific coast in the Bay of Panama. They are surrounded by aquamarine water and boast soft sand beaches that are lined with palm trees.
The Pearl Islands were originally named by the Spanish explorer Vasco Nuñez de Balboa in honor of the bountiful pearls that were harvested off the islands' shores. Coincidentally, Balboa never actually made it to the islands, although other Spanish conquistadors did. In the process, they killed off the islands' indigenous people and harvested the pearls.
These days, the islands are best known for their serene beauty and paradisiacal qualities. They have gorgeous white-sand beaches, untouched forests, and colorful coral reefs just offshore. The islands also do not see huge tourist crowds, so they are a great place to come and relax. Fishing, snorkeling, and scuba diving are all popular out here. Divers have the chance of seeing white-tipped reef sharks, sea turtles, manta rays, and moray eels. Humpback whales also migrate through the Pearl Islands from July through October each year.
The Pearl Islands have been featured in three seasons of the reality-TV show Survivor.
Taboga Island, also known as the "Island of Flowers", is a volcanic island in the Gulf of Panama. Tourism is the major economic activity on the island, although fishing and agriculture are also practiced. The island has become a popular touristic attraction due to its beautiful natural areas and its proximity to Panama City. Daily ferries link the city to the island, most of them departing from the Amador Causeway. The island was discovered in the 16th century and was originally named Isla de San Pedro by the Spanish explorer Vasco Núñez de Balboa. Its current name derives from an Indian word aboga ("many fish"). The island's first settlers were Indian slaves from Venezuela and Nicaragua. The small town of San Pedro was founded in 1524 by Hernando de Luque, dean of the Panama cathedral. The town church of the same name is claimed to be the second-oldest church in the hemisphere. Rose of Lima (1586–1617), the first Catholic saint of the Americas, may have been born on the island. French painter Paul Gauguin visited the island in 1887.
Contadora Island is the only destination in the archipelago that is equipped with enough infrastructure to draw a large number of visitors. For this reason, most travelers come here. Isla Contadora is a quick 20-minute flight (or 2-hour boat ride) from Panama City and offers up some excellent beaches and lovely swimming spots. Although it is the most developed island in the archipelago, the town is still small and the pace is slow—most people get around by foot or with golf carts. The island is only 1.2-square-kilometers (0.5-square-miles), so it is easy to get most everywhere.
San José Island is the second largest island in the archipelago. This 44-square-kilometer (17-square mile) private island hosts one upscale resort. Travelers that make it out here will have the whole island to themselves. Like other islands in the archipelago, Isla San José is beautiful, with ample beaches and forests.
 Playa Cambutal
Ten years ago, Playa Cambutal was virtually unknown to most travelers in Panama. It had no hotels and was only visited by the most hardcore surfers. These days, however, things are changing and development is slowly making its mark on this small town.
Playa Cambutal is still an off-the-beaten path destination—it is at the bottom of the Azuero Peninsula and lacks many facilities. However, its brown sand beach is lovely and is surrounded by one of the peninsula's few coastal forests.
Surfing is still a major reason that many travelers come here. The waves are nice and uncrowded; most break to the right along either a reef or beach. Travelers that come without a surfboard can rent them at one of the nearby hotels.
The fishing at Playa Cambutal is also quite good. That is because the seafloor dives steeply just beyond the coastline, creating an area that is ideal for many large fish, including roosterfish, wahoo, tuna, marlin, and grouper.
There are several nice hotels in Playa Cambutal and more are on the way. Many of these hotels are located directly along the beach and can set guests up with activities and rental equipment.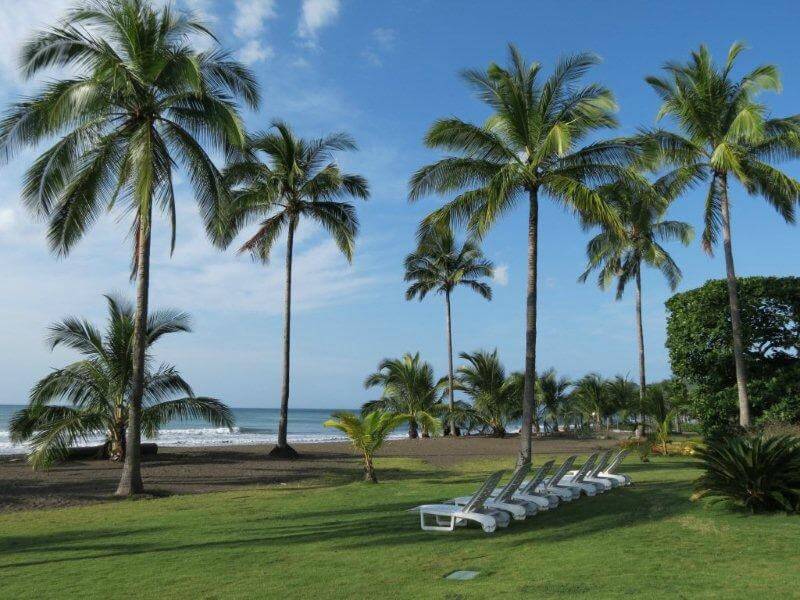 Coiba Island
Coiba Island Marine Park, considered one of the ten top diving spots in the world, is home to the largest coral reef in the Eastern Pacific. The island itself is also prime destination for birders and nature tours. The hamlet of Santa Catalina is the coastal gateway to Coiba and a destination in itself, one of the top two surfing destinations in Central America.
The island of Coiba still has some 80% of its original forest cover—it owes this pristine state to the penal colony located there for 90 years. Since 2005, the prisoners are gone and access has opened to its abundant marine and terrestrial flora—much to the delight of nature lovers. The rare scarlet macaws next here and humpback whales are seen between July and October.
Located in the Gulf of Chiriquí, Coiba National Park is a marine reserve off Panama's Pacific coast. Coiba National Park (Nacional Parque Coiba) is comprised of a group of 38 islands including Coiba Island (Isla Coiba) and the waters surrounding them and covers 430,825 acres.
Identified by UNESCO as a World Heritage Site in 2005, Coiba National Park offers rich and well preserved natural resources.
Coronado
The beach at Coronado is expansive and gorgeous. A tranquil ocean laps at a salt-and-pepper shoreline, with sand that morphs from black-to-white-to-grey all within a few feet. The swimming here is perfect and the waves are mellow, demonstrated by the occasional couple tossing a frisbee while standing knee-deep in water. Other water sports, such as jet-skiing and kayaking, are also popular.
Although the coast is lined by million-dollar mansions, it has remained uncrowded, and gives room for a variety of activities. ATVs cruise up and down the coast, as do horseback riders and scores of kids playing soccer.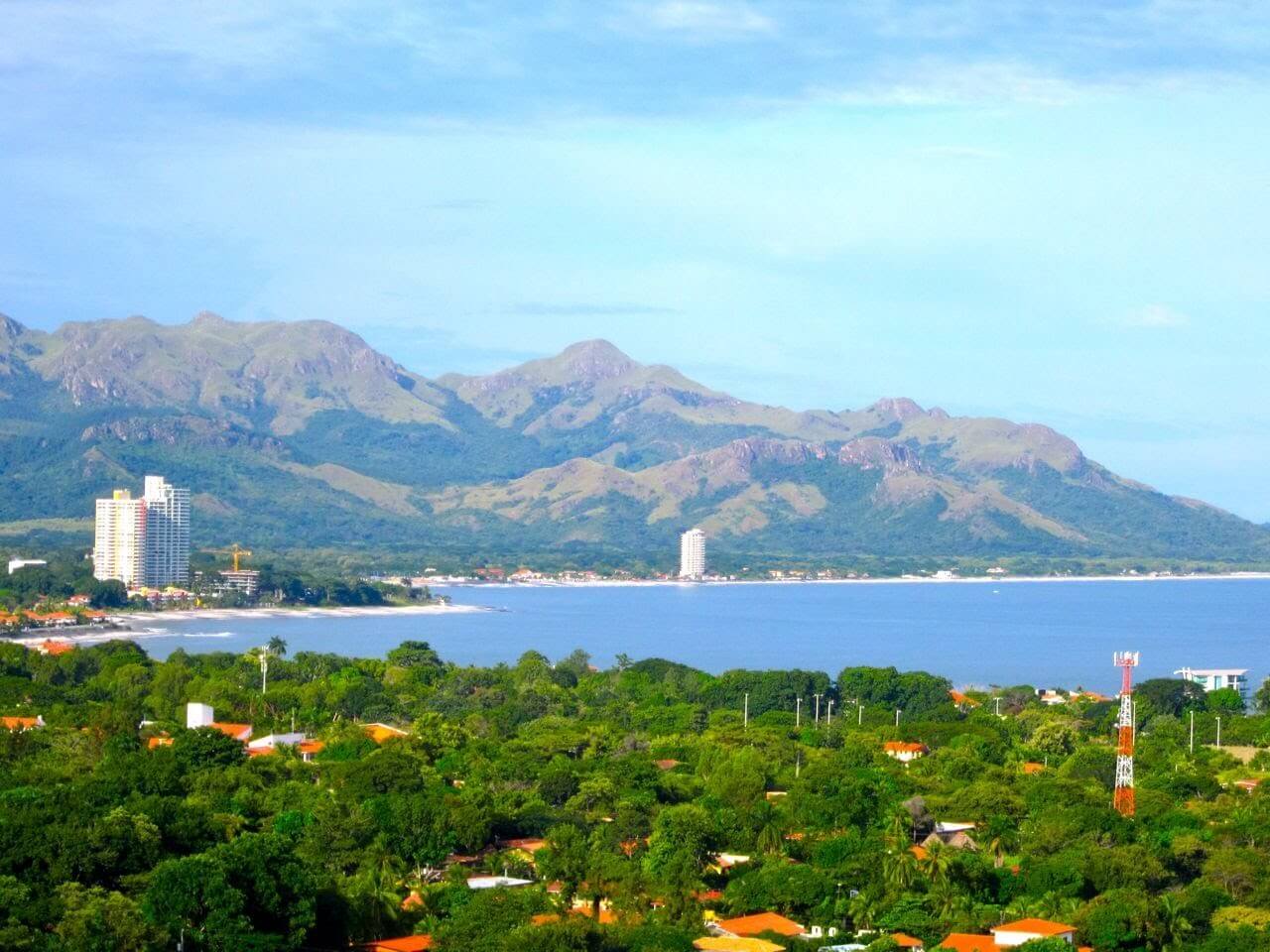 Along the beach, a small estuary separates the local hangout from the more posh areas. The local portion tends to be a bit livelier, with music playing and vendors selling snacks and drinks, while the area fronting the mansions is usually low-key and quiet.
An outcropping of services has popped up near the turnoff for Coronado to serve the residents. These include a large shopping complex, 24-hour supermarket, pharmacy, gas station, post office, ATM, art gallery, rodeo, and a full medical center.
Punta Chame
Most visitors come to Punta Chame to windsurf. The area sees regular gusts of strong wind, making it a prime location for the sport. Windsurfers of all ages and skill levels ride along the rough water during the windsurfing season, which runs from mid-November to the end of April. On site is a place that offers both beginning and advanced courses for those interested in learning.
While the wind may fuel the kites and adrenalin of those out on the water, it creates some rough waves that are often too strong for swimming. Furthermore, at low tide the water is notorious for being riddled with Sting Rays, so it is advised to abstain from swimming during these times of the day. The grey-sand beach here is nice enough, with long stretches that are virtually deserted. However, be warned that the beach is often strewn with trash and tends to disappear completely during high tide.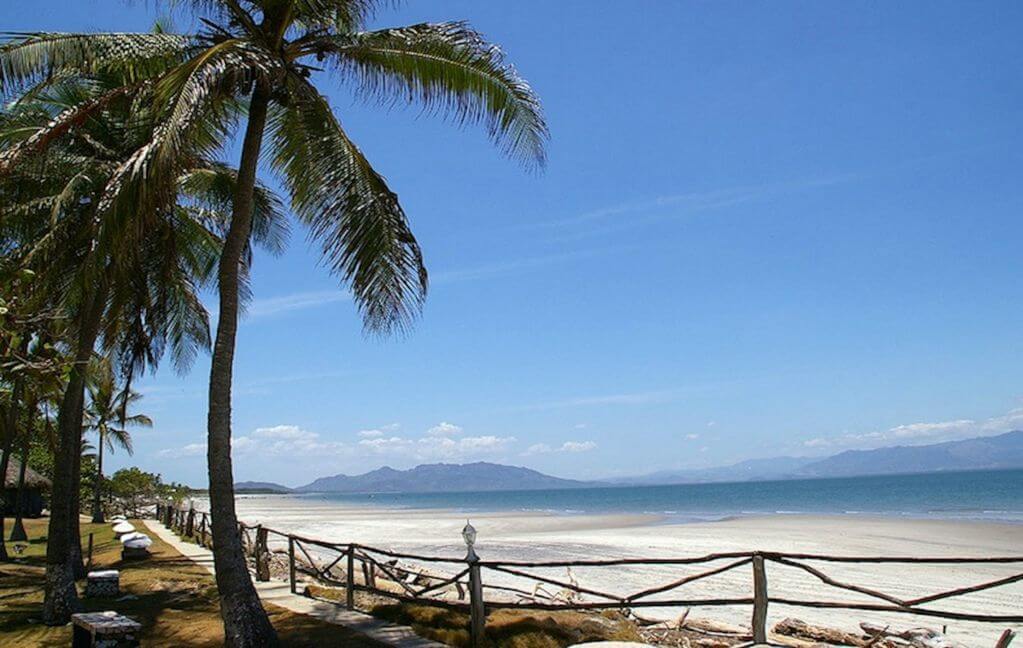 Playa Blanca
Blanca means "white" in Spanish, and that is what this beach is. It is a pretty, white-sand stretch of the coast that is continuous with Playa Farallón and Playa Santa Clara. Like those beaches, Playa Blanca is a great spot to sunbathe and swim. Despite the fact that there are several large resorts nearby, the beach is broad enough that it does not feel too crowded.
10 years ago, Playa Blanca was little more than a small fishing village, but today it is booming. The real estate is expensive and there are condominiums and hotels being built nearby. This is definitely not Panama's most authentic destination, but it is attractive and relaxing.
At Playa Blanca, travelers can enjoy ocean sports like kayaking, jet skiing, and sport fishing. Trips can also be made to the highland town of El Valle, which has a cooler climate and good hiking opportunities.
The biggest pool, with seawater, in Central America and the second biggest in the world is in Playa Blanca, located in Coclé Province.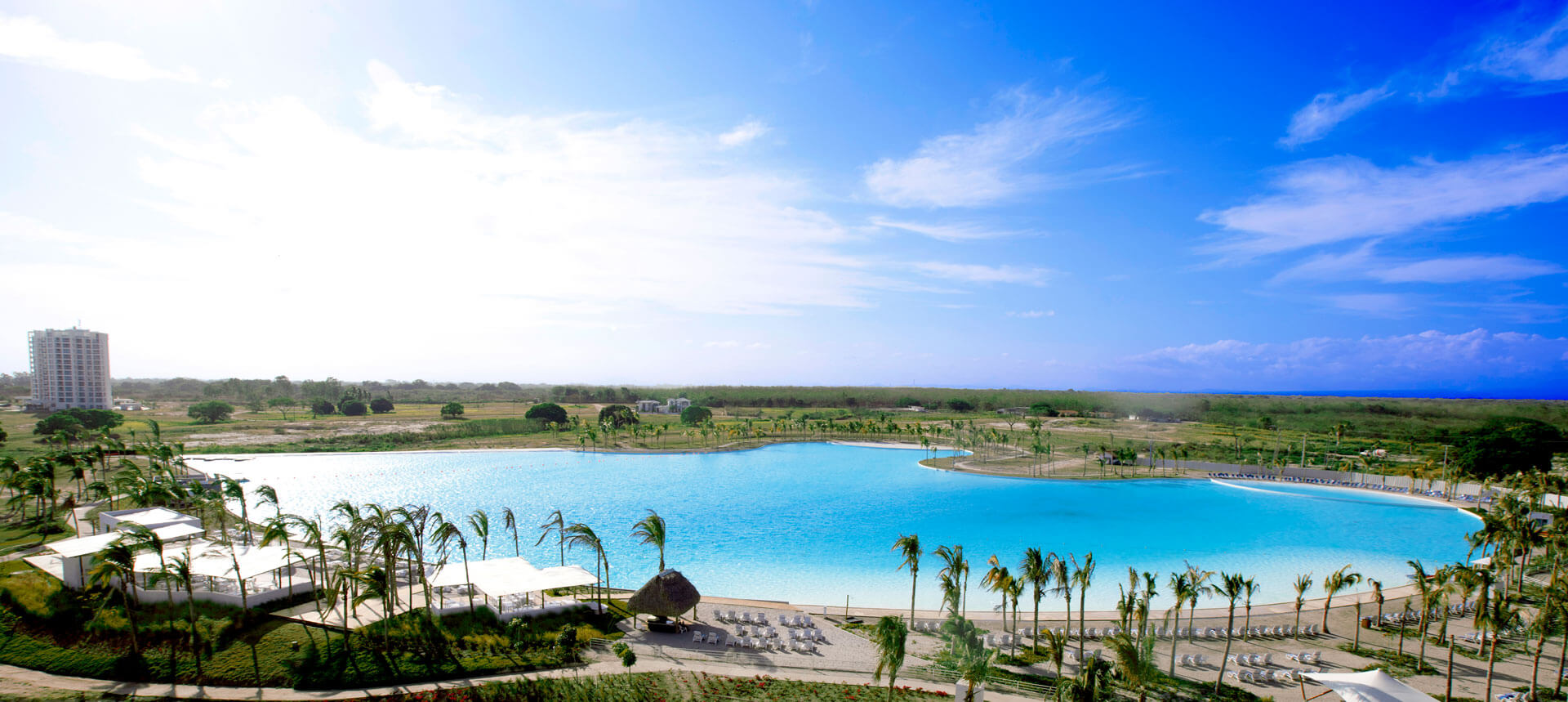 Santa Catalina
Until only recently, Santa Catalina was a tiny and mellow fishing village that saw virtually no visitors outside of Panamanian surfers. However, as surfing began to get more popular in Panama and Central America, the word spread quickly about its incredible surf and people began appearing. Still, things here are sparse and minimally developed, with few amenities or services offered, making Santa Catalina an off-the-beaten-path type destination for most travelers. There are a few good restaurants, several accommodations, a small grocery store, and two bars. Throw in a few tour operators, dive shops and surf schools, and you have everything there is in the town of Santa Catalina.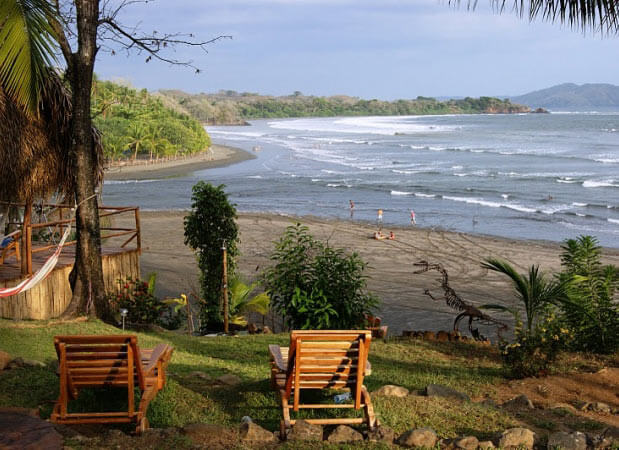 Playa Venao
Playa Venao is a locally famous surf spot 34 km southwest of Pedasí. Playa Venao has hands-down the Azuero Peninsula is best surfing, with waves breaking in both directions that are perfect for every skill level. The grey-sand beach here is pleasant, extending in a huge arc and surrounded by a curvy hillside. At present, this area is relatively undeveloped, but it is beginning to see a boom of projects as the word gets out about its laid-back vibe and awesome surf.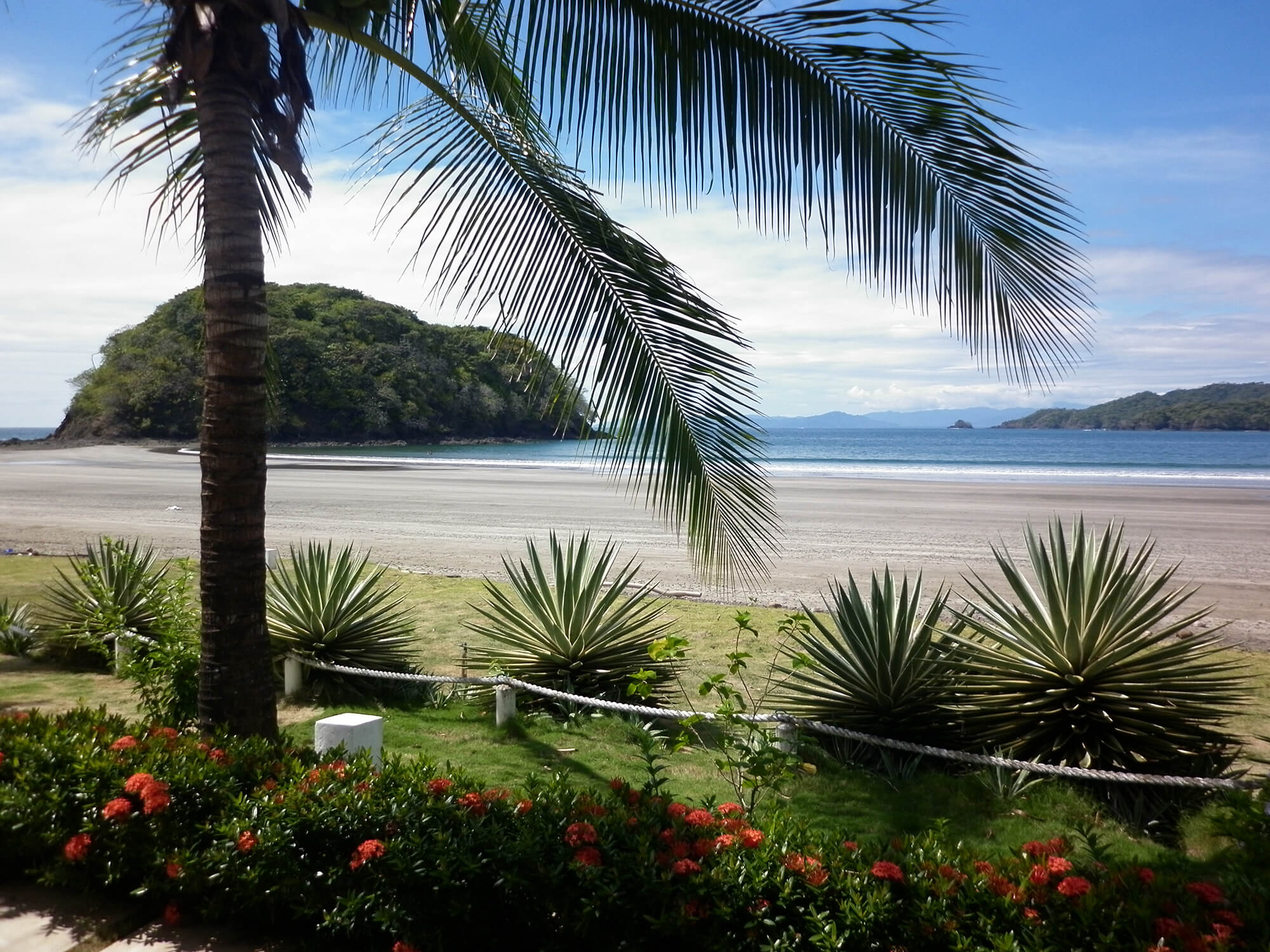 Playa El Palmar
A relaxed surf-vibe pervades the white sand and curling waves at Playa El Palmar, a tranquil beach set along Panama's central Pacific coast. Situated just outside the small town of San Carlos, Playa El Palmar serves up smooth, right breaking waves and a super mellow atmosphere. Locals and foreigners alike take advantage of the beautiful setting by flying kites, surfing hard, and relaxing in the sun.
and many more…