The best day tour near Panama City, this is thrilling, fun and up-close encounter with rainforest nature. Tour by boat the islands of the Panama Canal waterway through pristine rainforest where you will see monkeys cavorting in the jungle—they often jump onto your boat—and exotic birds. A delicious typical Panamanian lunch is included on a floating jungle lodge.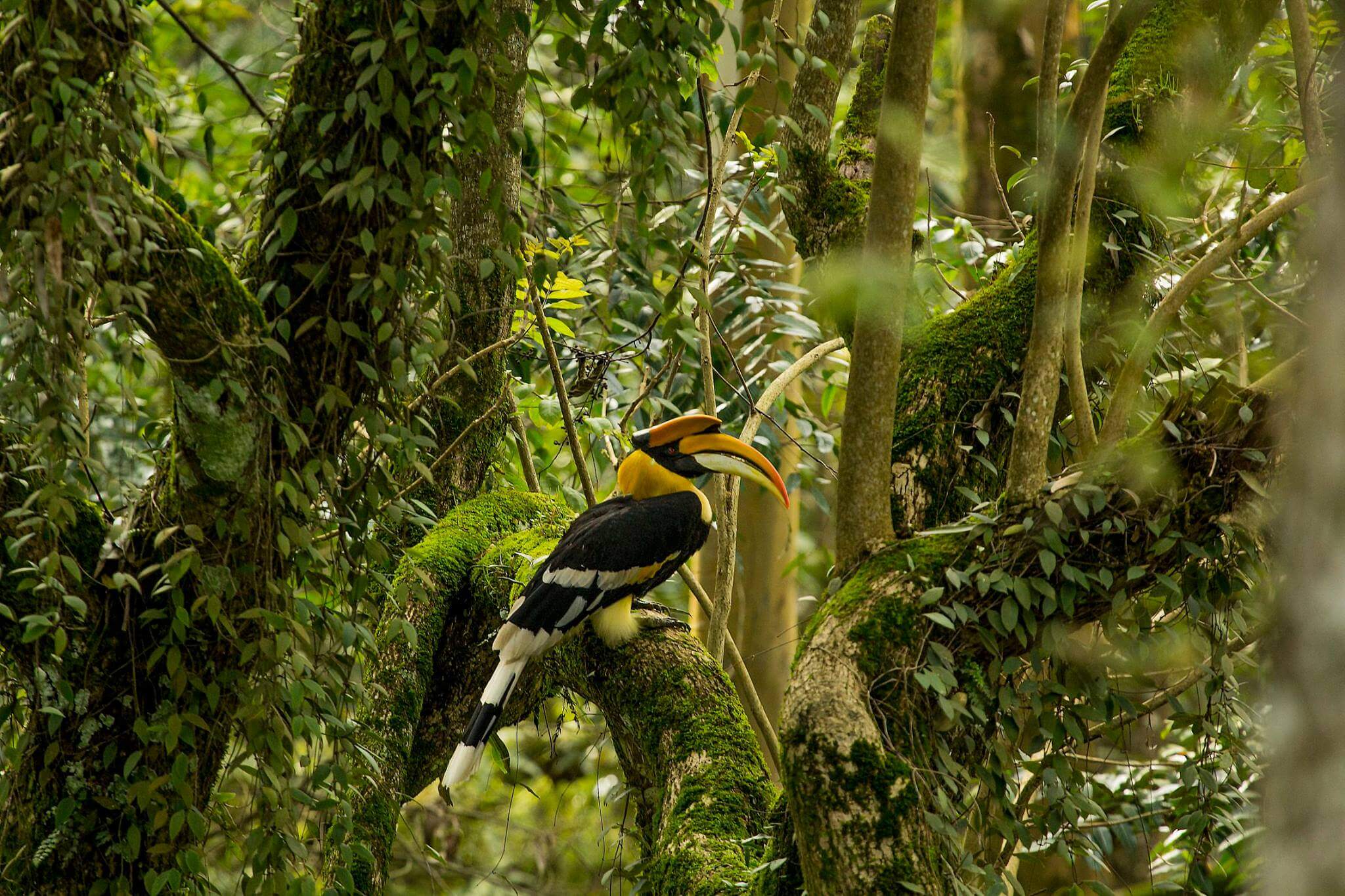 Boquete
Boquete is Panama's premier mountain destination located close to the Costa Rica border, the centerpiece is the Baru Volcano, an 11,400 ft. inactive volcano that towers over the area with majestic views, the rich volcanic soil that makes for a lush flora and fauna. Attractions include spectacular mountain views, excellent rafting and kayaking, golf, coffee farm tours, bird watching, hiking, horseback riding. A thrilling canopy tour, year round spring climate and a quaint friendly town.
Boquete coffee regularly wins the top awards in international competitions.
Boquete became famous for retirement when the AARP (American Association for Retired Persons) chose it as one of the five top places in the world to retire- a rating based on safety, beauty, climate and cost-of-living. Fortune magazine's Retirement Guide selected Boquete as one of the five best places in the world to retire.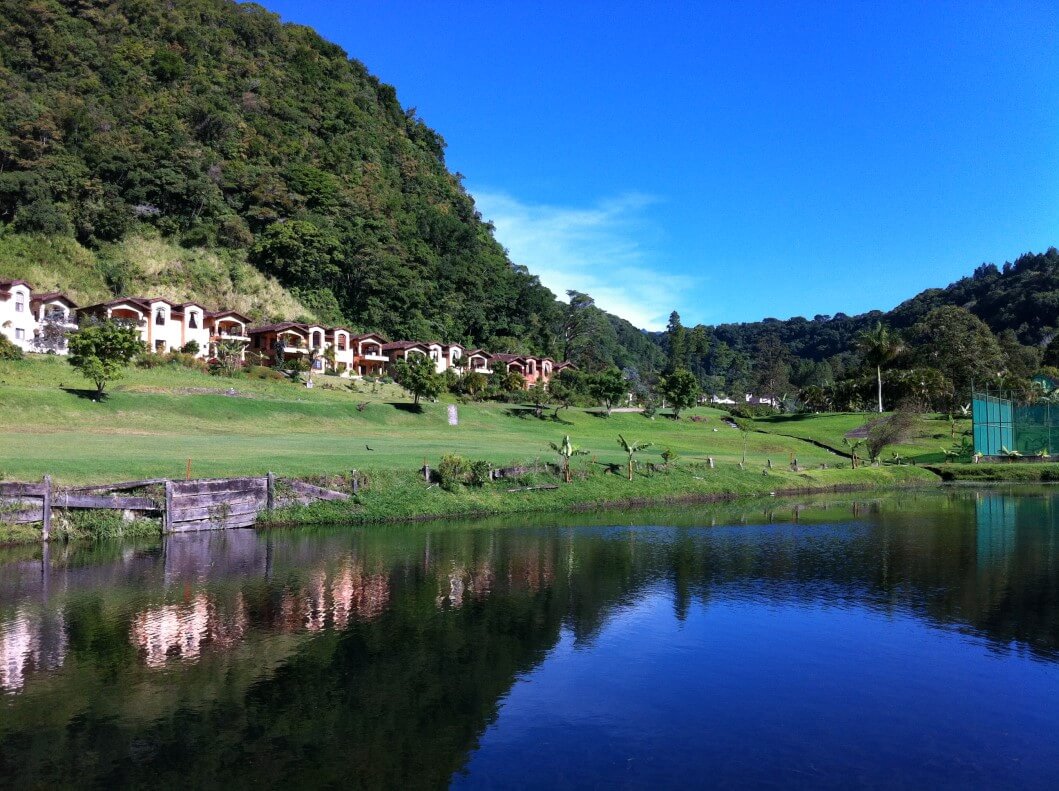 El Valle de Antón
A picturesque mountain town just two hours from Panama City, El Valle is a great getaway from the hustle and heat of the city.
El Valle de Anton, known simply as El Valle has a geologically unique setting, it has nestled in the second largest volcano crater in the world. This 5 by 3 mile crater was created when a volcano blew up five million years ago. Look up- those "mountains" surrounding El Valle are actually the edges of the giant crater. The beautiful flowers and dense tropical forest come rich volcanic soil El Valle has a near perfect year-round spring climate and is home to a famous near-extinct Golden Frog.
El Valle's great variety of attractions include spectacular mountain views, a zip line adventure, handicrafts market, one of Panama's top spas, rainforest hiking, nature tours, biking, horseback riding, a tropical zoo, birdwatching, hot springs and an attractive choice of lodging options. There are two hikes with mountain scenery. The first is a hike to the top of "Sleeping Indian Woman" mountain, also known as 'La India Dormida'. You can see this mountain from the town center—it looks exactly like a sleeping Indian woman and has a legend attached to it.
Volcán Barú
On the other side of the Baru Vulcano from Boquete, lies Vulcan, a mountain destination rivaling Boquete in natural beauty. Not being as "developed" as Boquete is a big part of the Vulcan's charm.
Bordering Costa Rica, Vulcan's attractions are the Vulcano itself bestowing majestic views everywhere, the Amistad International Park that straddles Panama and Costa Rica and Volcan Baru National Park. Activities include hiking the volcano, sighting the prized and elusive Quetzal, the quaint town of Guadalupe home to the famous Los Quetzales Eco-lodge and los Barilles— a pre-Colombian archeological site. The town of Vulcan has services, restaurants and an enclave of satisfied foreign retirees. Los Quetzales is set in a 400-hectare reserve protected since 1970 by the private efforts of its founder Carlos Alfaro. A pioneer of ecotourism in Panama, Carlos is both a knowledgeable and caring host. Los Quetzales is famous because you are sure to see the elusive Quetzal in season—birders flock here from around the world. Book early for the Quetzal birding season- December-April.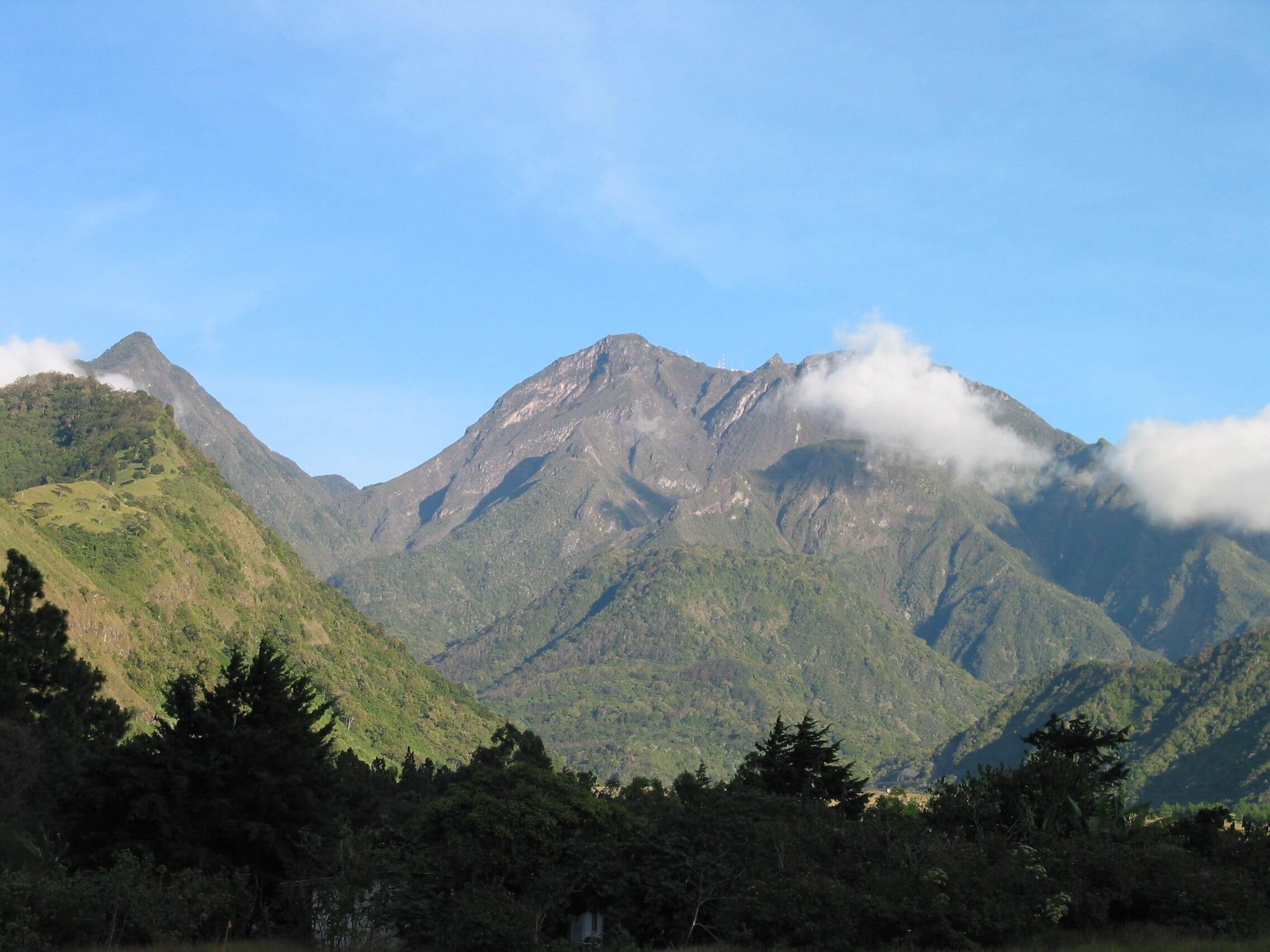 Comarca Emberà Wounaan
Right out of the pages of National Geographic, you will have an unforgettable encounter with a living Indian culture at their village in the rainforest (Darien Province). You will take a (motorized) canoe, the only means of transport in the jungle, up a scenic rainforest river to an authentic Emberà Indian village on a riverbank. The village consists of rough wood and palm homes on stilts. Typical indigenous homes. The Emberas will perform a tribal dance, offer body paintings with rainforest dyes and their exquisite handicrafts. You will share a typical meal and learn about their way of life, traditions and beliefs.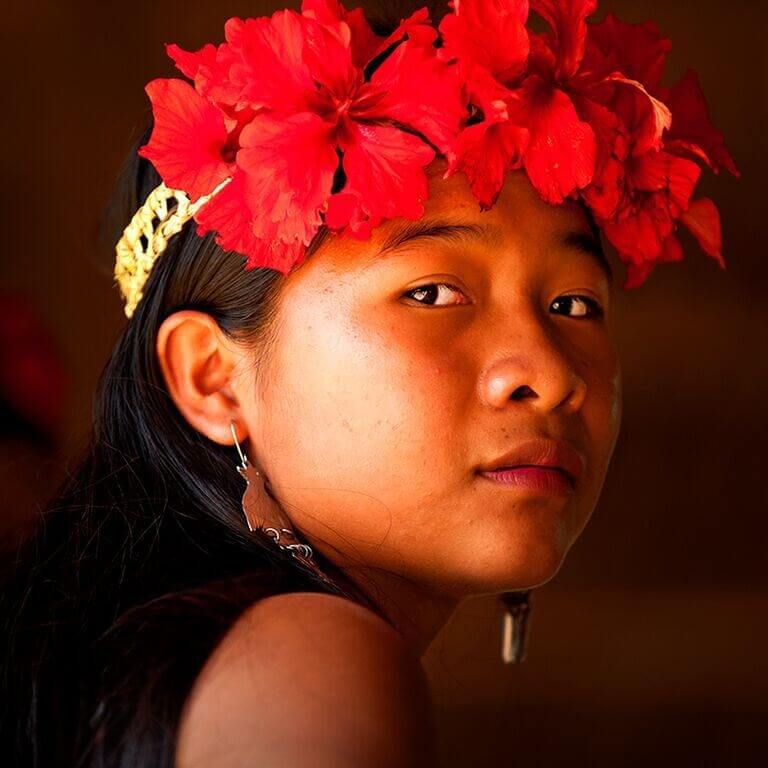 Barro Colorado Island
Barro Colorado Island is a living tropical laboratory run by the Smithsonian Institute of Tropical Research unique in its class. Located in a fabricated lake forming part of the Panama Canal, it hosts an amazing 381 bird species, 102 mammal species and 1316 plant species. Previously only research scientists were allowed on the island, but now tour operators can take tourists on day trips along its nature trails.